I'm not new to camping but I am new to back packing. Recently I went on a camp out with my son that required a one mile hike from the car to the camp site. One mile isn't extreme but we did have to carry in our water and since my son is only 6 that meant me packing both sleeping bags, tent, etc.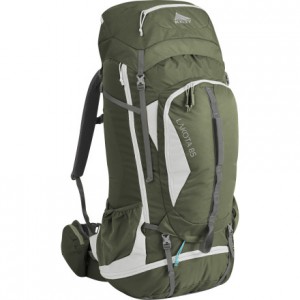 For this purpose I asked around and after a stop at a local REI store I decided to go online and look for a better deal. I found the Kelty Lakota 85 Backpack – 5000-5100cu in in the clearance section of an online retailer. I was attracted to this pack because mostly because it was big, made by a good brand, and the price was right. Here is my best review:
This pack was overall awesome. It was big enough. 85 liters is a large pack and I was also able to strap on a tent on the outside bottom in addition to two sleeping bags and all the other gear and clothes for two people… or at least 1.5 people. If you need space this is a winner with a lot of extra pockets. At the same time if you are carrying a lighter load you can use the side straps to shrink the space a little and you can remove or fold in the top level pocket as well. There is side access to the primary pocket making it easy to get to anything you need. The extra sleeping bag compartment is also a nice touch.
The material is very strong. I scraped against my fair share of tree branches and rocks and it didn't phase the material. Its lightweight and the design is really good at distributing weight so as to make it comfortable. It has a "AirFlow" back panel that does get air to the back as advertised to keep from getting hot or sweaty. I watched a good video online that shows how to adjust the pack to make sure you get a good fit.
The bag is compatible with various hydration systems which I did not test out myself but it is really straight forward.
All around I was satisfied with the pack and I would be quick to recommend it to others.