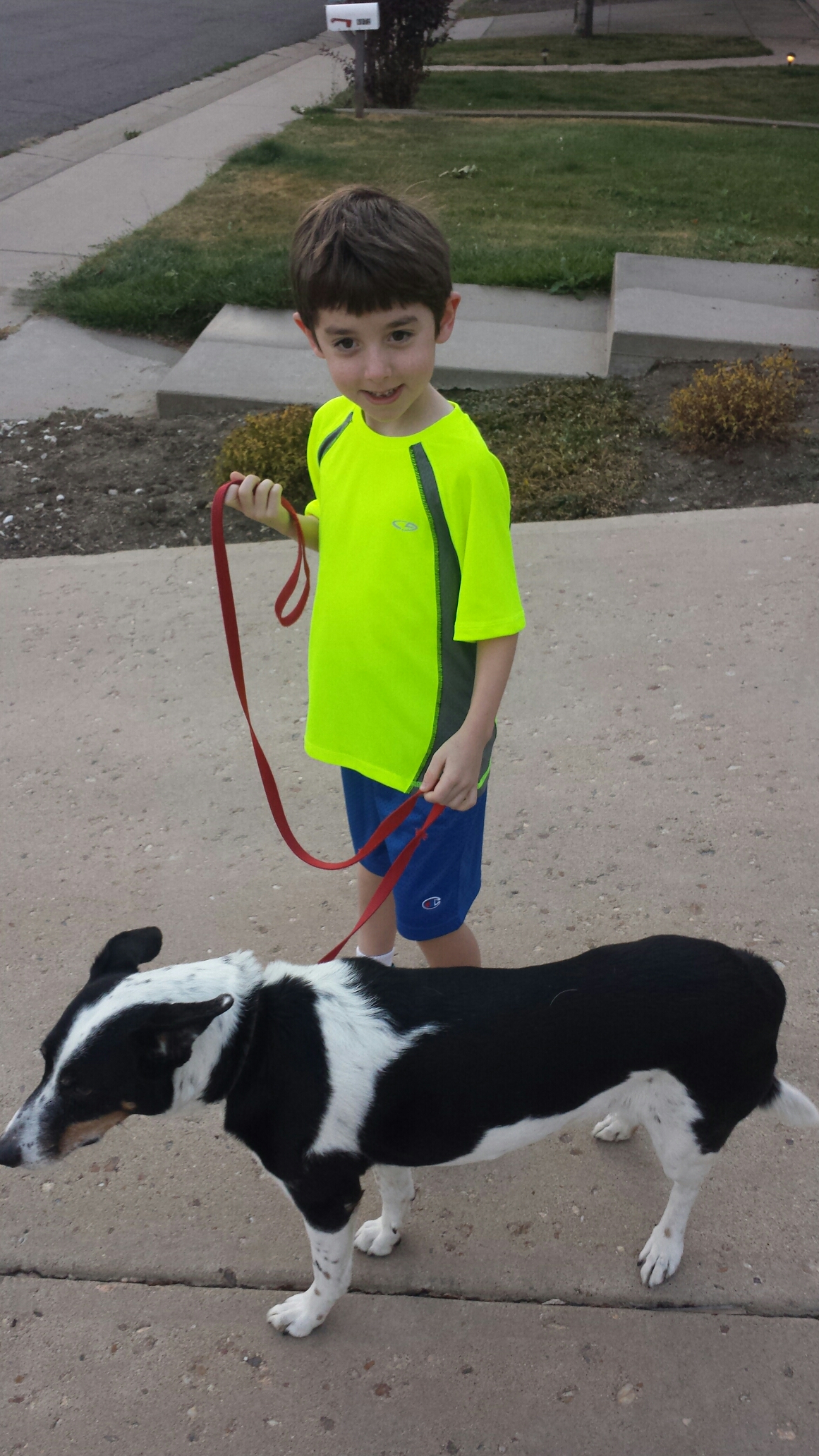 About half way through the summer I decided to do something strange. My son Simon is only 7 years old but we have had a few glimpses that he has some ability as a runner… and perhaps we're more likely to think/perceive that since my wife and I count ourselves as runners. So I decided to invite Simon to join me on my Tuesday morning runs.
I extended the invitation despite the feelings that he would naturally slow me down a little but the decision was a good one.
He accepted my invitation immediately. Here are some of the ways this has benefited our family:
I'm more inclined to keep my own commitment to exercise those days. There have been a few times when I was inclined to close my eyes and sleep another 30 minutes but I got up because I didn't want to disappoint Simon. Yes, my 7 yr old motivates me to… exercise?
We are both healthier. Putting on the miles is good for both of us (and the dog as it were).
We spend time together. We have time to talk about the things that are most important to him in an environment where its easy to feel comfortable with Dad.
Simon builds greater levels of confidence. He feels more physically confident because he runs with Dad naturally, but he also shows greater confidence overall.
So this has me wondering what else could I invite my children to do with me? How can I build in more family time without changing my lifestyle? How about you?