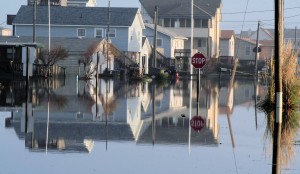 Floods often accompany other natural disasters such as storms, early snow melts and rising rivers. Construction of roads, shopping malls, residential and industrial complexes reduces the land's natural ability to absorb water, thus increasing the runoff and risk of flooding. Yet, about 25-percent of all flood insurance claims come from outside of high-risk areas.
The recent rainfall in Colorado has many insurance holders wondering if flooding would be covered under their policy. The answer is no. If this type of weather resulted in flooding in your home, your home would not be covered on any home insurance policy as it is considered "ground water." A flood policy, however, would cover it.
The good news is that flood insurance is affordable but it has yet to increase its popularity. According to Insure.com, only 25-percent of the most vulnerable homes are insured. The typical annual cost for this ranges from $200 to $500 depending on which flood zone you live in. Keep in mind that there is a 30-day waiting period to add flood insurance to your policy (so, if this is something that interests you, don't wait for the next storm forecast to purchase this or it might be too late!).
Flood insurance covers the following:
Building coverage insures a house or dwelling, attached and detached garages, installed fixtures such as dishwashers, stoves, ovens and refrigerators, permanent shelving and cabinetry, furnaces and radiators, hot water heaters and plumbing fixtures.
Basement coverage insures structural elements, essential equipment and other basic items normally located in a basement such as unfinished drywall for walls and ceilings, electrical junction and circuit breaker boxes, central air conditioning units, furnaces, hot water heaters, fuel tanks, heat pumps, light fixtures, foundation elements and cleanup.
Residential coverage insures most of your personal property such as clothing, furniture, housewares, bedding, decorative items, lamps, lighting fixtures, books, home electronics, area rugs, draperies, washing machine, dryer, air conditioner, food freezers and microwave ovens.
The maximum coverage available for contents is $100,000 for residential policies and $500,000 for commercial policies.