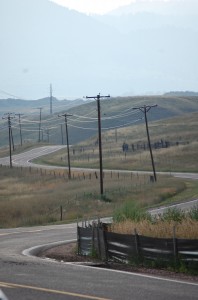 Life sure has a funny way of throwing curveballs in your direction doesn't it? One of the reasons I created representingdads.com is to establish a place where fathers can express their feelings, emotions, passions, traditions, and motivation. I feel so strongly that we as dads can share learning moments in life, good or bad, so that others dads can gain confidence, feel like they are not alone in this, and teach. If I am going to ask other dads to open up and share…I feel that it should start with me. So here we go.
Just a few weeks ago I was told that I need to undergo some extremely invasive knee surgery. The surgery will be so detrimental to my knee that I will not be able to run ever again in my life. Over these past few weeks my time has been spent planning and preparing for this significant surgery. I have had time to make mental lists of activities and events that I will never be able to participate in again. For example, a year ago I made a goal to run in my first 5K. Realizing that will never happen is discouraging. Naturally my mind turned to my two young daughters growing up and developing interests in new activities and talents. And starting asking myself what if I cannot  keep up with them. What if I will miss out on supporting a daughters love for running because I can't go out and push her, encourage her, or even have memorable talks on those runs? Question after question continue to come up during this time of uncertainty. All of these questions and thoughts only lead to negative energy and feelings.
I have decided that I am done complaining about the things that I will never be able to do as a dad because of this surgery. Easy to say and hard to actually do.  I was asked to help in a community service project this coming weekend. The expected turnout for this project is in the hundreds and requires some preparation and planning. Last night a planning meeting was held at the trailhead. As the sun was setting over the Rocky Mountains I realized this is a great opportunity to focus outside of myself.  I reflected on being a dad, and I knew that no matter how bad my knee is, I can always show my family who I am through service. I can still share my love of the outdoors with my girls in other ways than running. The life lesson and example of service set by a father is something truly special.  I have seen an immediate  change in my attitude and personal drive by focusing my energy and thoughts to this service opportunity in my community.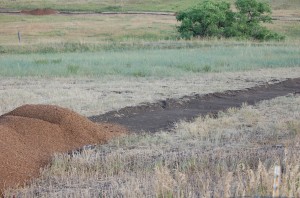 Finding the joy in in life sometimes requires looking beyond the immediate effects but bigger picture.
What kind of service projects have you experienced together with your family? What are some other inspiring activities you suggest?